… and then I Silverlit it!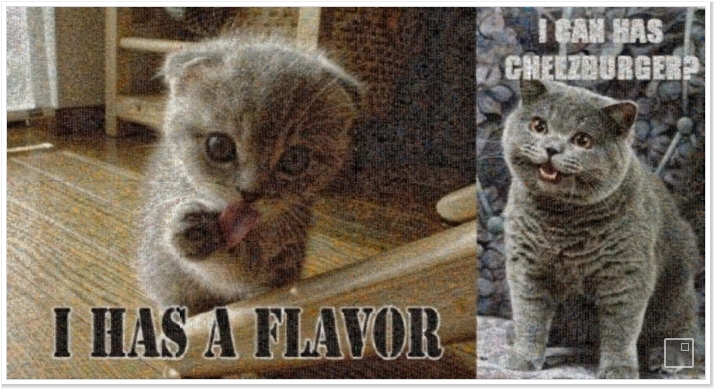 Is alternately a LOLQuilt, a ROFLMosaic, or a Deep LOL! :)
Here is the full screen version.
Click, drag, shift-click and use the mouse wheel to see that the image is made of over 10,000 LOLCats (there are 2,442 unique images here).
How this came to be?
The kittehs are from the very awesum icanhascheezburger.com which I love and will link to again because I hope they will also find this awesum and not tell me to make it go away.
The photomosaic was generated using AndreaMosaic, a utility for making fun images like this one.
The output of AndreaMosaic got processed by Deep Zoom Composer and turned into a Silverlight app.
And then uploaded to Silverlight Streaming which lets me host these kittehs on the intarwebs without bringing mai wee server to its knees (i hope i hope i hope).