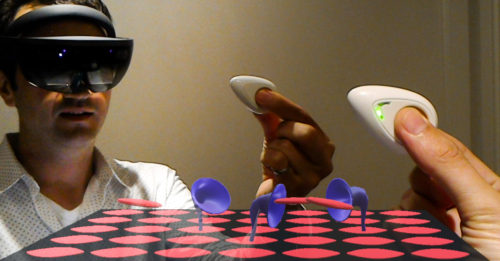 I'm Director of Account Management at EPAM, where I work on data initiatives at several of our key Canadian accounts and have returned to my machine learning roots. I focus on data science, data platform and intelligent automation initiatives for EPAM's clients in Canada, including one of our top clients globally. 
For the previous six years I was on the Accounts team at Infusion, a global technology leader that is now part of Avanade. I worked primarily in the the Financial Services, Professional Services and Resources industries.
On the side I run a small consultancy, Carrington, delivering mini-projects that channel my interests in technology, machine learning and photography.
Before that, a Microsoft technical evangelist based in Dublin, Ireland.
Before that, artificial intelligence in the Synthetic Characters group at MIT Media Lab in Boston, and biometric interfaces (EEG, ECG and other) in the MindGames group at MIT Media Lab Europe.
This site contains information about some past projects, and links to my contributions scattered across the internets. You can contact me through LinkedIn, or by sending me e-mail at rob at robburke dot net.