Thanks to everyone who came to my "What's New in Silverlight 3" presentation this morning at Microsoft Canada's TechDays 2009 event in Halifax.
A few months ago, I delivered a Silverlight 3 presentation at a Toronto usergroup event. The follow-up resources I referenced after that presentation are thorough, and still relevant today, so please visit that page for links to online Silverlight 3 resources.
The screenshot below is from one of today's demos: a Silverlight 3 app, running in Google Chrome, capturing stills from a stream of HD video that I shot at dusk last night with my trusty Nikon D90.
If you're looking for evidence that Silverlight runs in Chrome, you can point it (or, for that matter, any browser with Silverlight installed) at the much cooler Silverlight demo running here – it's mai FractLOL.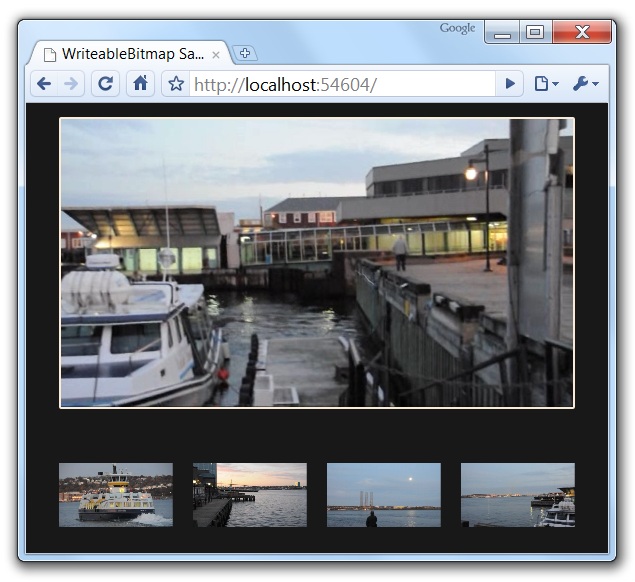 If you have more Silverlight questions or follow-up, please don't hesitate to contact me through the blog [or just mail rob at rob burke dot net].
p.s. A few weeks ago I presented "Building Modular Applications in Silverlight and WPF" at TechDays Toronto, so if you're interested in line-of-business apps in Silverlight, you might also find that follow-up helpful.