My Blackberry Bold, now a month old, is by leaps and bounds the best mobile device I have ever used.
Expressing My Bold Feelings
1. The user experience is friction-free and beautiful.
The blinking red light gives me one place to look to see if anything new requires my attention.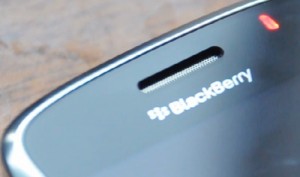 I arrive at new communications with effectively zero friction. The new, simplified Blackberry main menu indicates what is causing the red light to blink: my business e-mail, text messages, instant messages, calendar reminders, Facebook messages.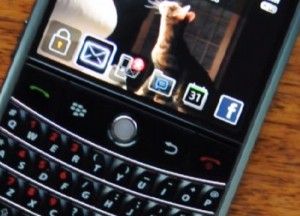 To respond, I use the awesome trackball, and a keyboard which is arguably the fastest mobile input device I've ever used.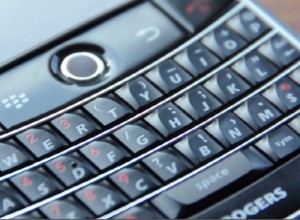 The device never harasses me with unnecessary prompts.
In summary, [single indicator] + [friction-free UX] ==>  [fanaticism] + [lust] + [ADD]
All the things I need the device to do as a business user are intuitive and simple. The UX is not perfect, but it doesn't have to be.  They have done the right things right. I understand the "Crackberry" phenomenon.

2. Phonecalls just work. Call quality and reception are solid. If you think this should go without saying, then trust me, my 5 years of Windows Mobile experience would suggest otherwise.
3. Bluetooth just works.
4. WiFi just works.  The Bold detects if it's in range of the WiFi networks in my life (even WPA2-enabled) and connects without harassing me.  If it isn't connected to the phone data network, the Bold syncs mail, calendar, etc, to Exchange over WiFi without additional configuration.
5. Using my Blackberry as an untethered modem (connected via bluetooth to my PC and providing Vista with internet on the train) just worked. Took less than 10 minutes to configure.  (Link to help configure this)  I weep for my data plan.
6. The processor is really zippy! It "feels" faster than any Windows Mobile device I've ever used or owned.
7. The web browser is not great, but it's pretty good.  In some ways, I like it better than the browser on Windows Mobile, and I think that's due to enjoying the trackball interface for navigation.
8. The availability of little apps that integrate platforms across many vendors – Microsoft (MSN Messenger), Yahoo (Flickr Uploadr), Google (none for me now), Facebook (RIM's app), etc. – is very welcome.
9. GPS and Blackberry Maps – not brilliant but still pretty cool!  This is my first GPS-enabled device, so if it just had a picture of a goat that turned around when I walked in circles, I'd think that was awesome.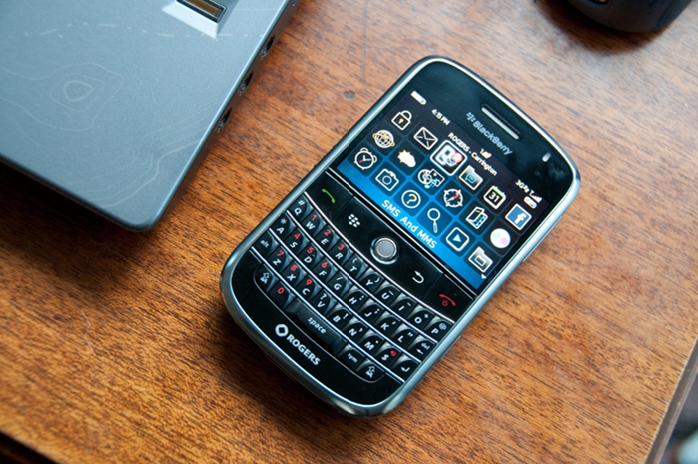 Alternatives: Windows Mobile and iPhone

Given the selection of mobile devices available from my provider here in Canada, the Blackberry Bold seemed the best and, frankly, the only reasonable option for me.
There are no Windows Mobile devices I consider worth mentioning in the Rogers catalogue, except perhaps the HTC Touch Diamond. Although the Diamond looks like it may have merit, my previous HTC Touch was such a humiliating train-wreck disaster of a device, mocked by colleagues, friends and family, and loathed by its owner, that HTC was not getting another chance.  Forget my Touch. Its passing shall not be mourned.
I should mention here that the last time I praised a mobile device, it was in fact February 2007, and I was sporting an HTC Wizard, the only Windows Mobile device I've ever genuinely enjoyed using.
The iPhone does not interest me as a device intended principally for business use. It has lots to recommend it, but the lack of a keyboard weighed heavily against it, and it seemed an unwieldly phone.
In Summary

My Blackberry Bold continues to delight me.  If it were to continue doing exactly what it does now for the next year, I would be extraordinarily happy with it as a business and personal communications device.
Well.. with one exception.  I hope that Bart is right, and we're going to see Silverlight on the Blackberry some time soon. Like, say, Mix09? :)